30 cm. Handheld cannon (empty)
30 cm. Handheld cannon empty
This launcher does not contain any charge inside and is designed to be filled with the desired combination and amount of confetti and streamers. It is operated manually by turning the bottom of the tube.
Content
30 cm handheld cannon empty. This launcher is designed for those people who need an empty trigger to fill with the desired material, which in this case can be confetti or streamers.
Effect
As with the other preloaded model, to achieve the best effect it is recommended to use the launchers in large spaces where we have at least 3 meters high between the ceiling and the ground. This cannon shoots confetti at a height of about 6/7 meters and streamers at about 7 meters.
Depending on the shot we take, one orientation or another is recommended. If the content is confetti, we must aim vertically to create a persistent rain or diagonally to involve the public. If, on the other hand, we load streamers, we must place it horizontally or diagonally to create a more visual "spider web" effect.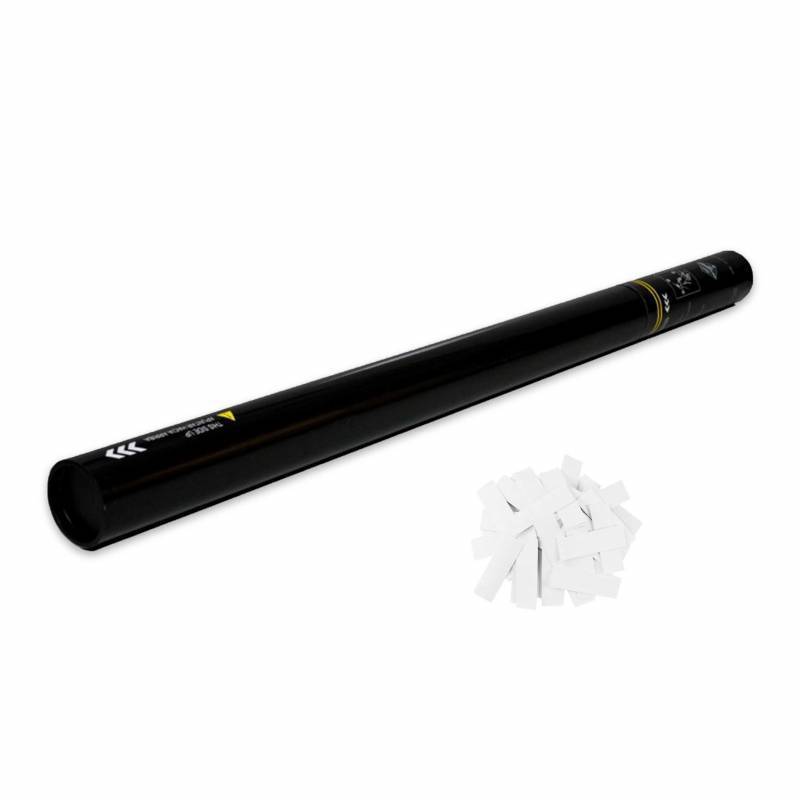 Data sheet
Pressure

1.8 Mpa - 18 bars

Gas

Compressed nitrogen

Disposable

Yes

Product size

30 cm long x 5 cm diameter
Incompleto
Uno de los cañones viene sin el círculo de cartón... escribir a soporte y de eso ni han contestado. La publicidad es engañosa ya que en el video los cañones se tapan con tapones y te llegan pegatinas en vez de tapones de plástico por lo que el pedido debería ser más barato . Es publicidad engañosa. Espero solucionen el problema del círculo de cartón que no viene .
ENCANTADA
Una pasada para rellenar con lo que tu quieras! Mucha potencia y muy fácil de usar