20 Handheld Cannons 30 cm. (empty)
Pack of 20 empty 30 cm. manual cannons
Designed to shoot confetti or streamers. These launchers are self-contained, so they do not require additional devices to work.
Content
Pack of 20 manual launchers of 30 cm. empty. The "106M" manual cannon is designed for those who need an empty trigger to fill with the desired material. It is designed to be filled with confetti and / or streamers.
Content
Pack of 20 empty 30-centimeter manual cannons designed to load confetti or streamers later for shooting.
Effect
Depending on the load that we use with the launcher, we will have to take into account the different effects that they can generate. If we use confetti, we must have a distance of about 4 or 5 meters between floor and ceiling and, in addition, it must be oriented vertically or diagonally.
If, on the other hand, we use streamers, the recommended distance is about 7 meters (adding their length plus the power of the manual cannon) and it must be fired horizontally or diagonally so that the "spider web effect can be generated. "correctly.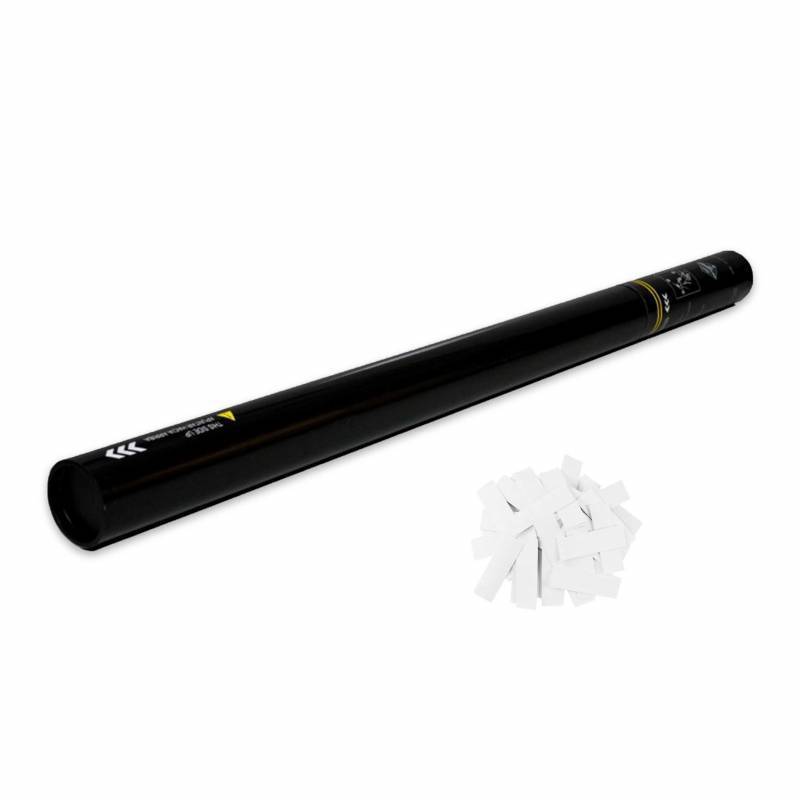 Data sheet
Pressure

1.8 Mpa - 18 bars

Gas

Compressed nitrogen

Pack units

20

Material

Flameproof

Disposable

Yes

Product size

30 cm long x 5 cm in diameter
Perfecto
Calidad
cañones
Son como se detallan.