Manual Stars Confetti Cannon 50 cm
Create a unique atmosphere with the 50 cm long star confetti manual tube, which is already prepared so that you only have to make a soft twist of the wrist and, thus, that the consumable inside comes out. Explore the available designs: there are different colours to choose from.
Characteristics:

The 50 cm manual cannon with star confetti is perfect for medium environments where we can have a height of 6/7 meters for the launch. This, will generate an incredible visual impact with the 120 grams of consumable inside, which can be chosen in different colors, two sizes (4.1 cm and 5.5 cm depending on availability) and paper (more persistent flight ) or metallic (it weighs more but its result is more striking).

The star confetti is flame-retardant, does not stain and has the corresponding CE certificate, essential specifications for a comfortable and efficient use. We encourage you to explore the rest of the pitchers so that you can make your own combinations and, thus, achieve a unique result.

Recommendations for use:

Before activating the cannon, you must remove the plastic cap from the top, which is designed so that the star confetti does not spill during transport. Likewise, in order to make the shot you will only have to turn the base of the tube smoothly, although before doing so, you must follow the following safety tips: do not point at anyone at any time, do not make holes in the launcher or expose it to extreme heat (contains gas inside), hold it firmly and do not support it on any part of the body to avoid the action of the recoil.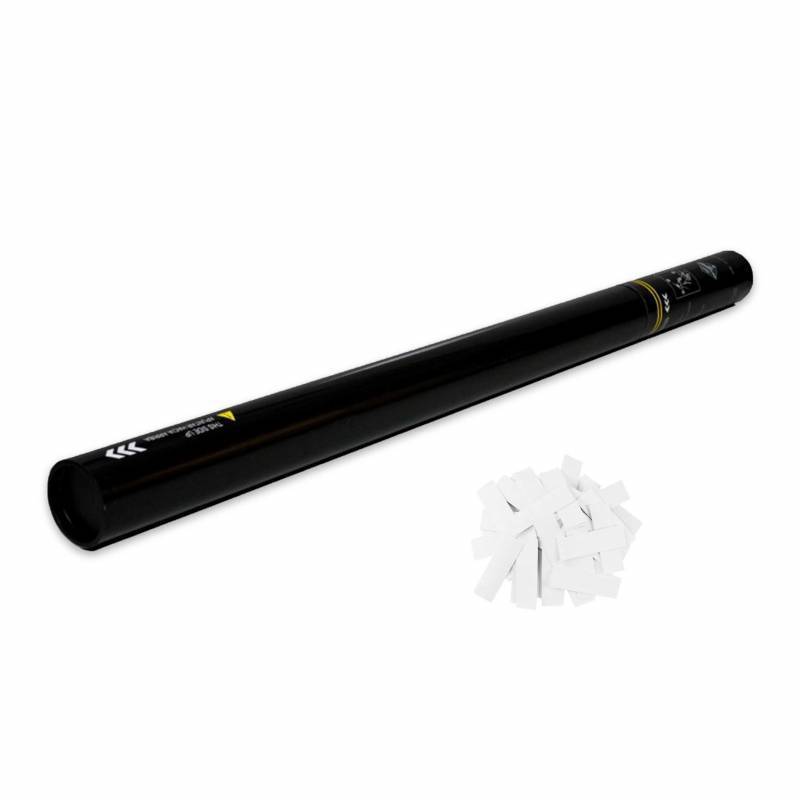 Data sheet
Certificado:

CE

Forma:

Stars

Presión:

1.9 mpa - 19 bars

Gas:

Compressed nitrogen

Material:

Tissue paper o brightness

Desechable:

Yes

Color:

Multicolour, red, gold, silver, white

Medidas producto:

50 cm long