50 Handheld cannons 30 cm. (Metallic streamers)
Out of stock
Pack of 50 handheld cannons 30 cm. with 0.85 cm metallic streamers wide x 5 meters long. It is operated manually by turning the bottom of the tube.
Content
Pack of 50 handheld launchers 30 cm loaded with streamers 0.85 cm x 5 meters long. The gloss finish streamers have an aesthetically beautiful gloss finish as the finish is metallic. In contrast, paper streamers have a slower drop.
Effect
To achieve the best effect, it is recommended to use the handheld streamer cannons in large spaces or outdoors where we have a large travel space. This launcher shoots streamers at a height of about 5 meters. It is recommended that the launch with the barrel be made diagonally since the streamers can unfold perfectly and take longer to fall.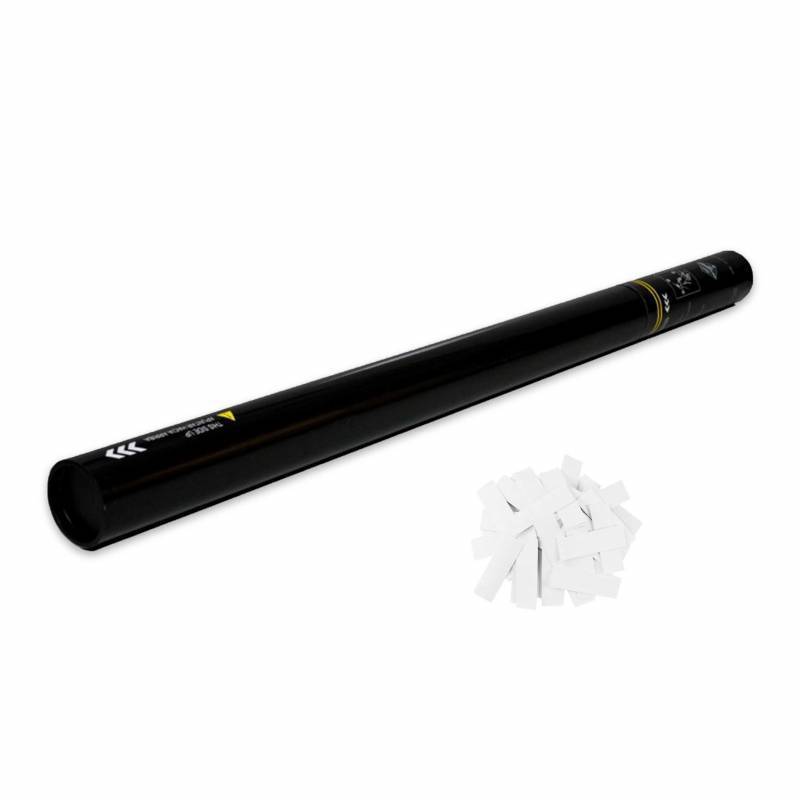 Data sheet
Pressure

1.8 Mpa - 18 bars

Streamers type

0.85 cm. wide x 5 m. long

Gas

Compressed nitrogen

Pack units

50

Material

Flameproof

Disposable

Yes

Product size

30 cm. long x 5 cm. diameter