20 Handheld cannons 80 cm. (Metallic streamers)
Pack of 20 metallic streamers handheld cannons 80 cm.
With metallic streamers of 1.5 cm wide x 10 meters long. It is operated manually by turning the bottom of the tube.
Content
Pack of 20 handheld launchers 80 cm loaded with streamers 1.5 cm x 10 meters long. The gloss finish streamers have an aesthetically beautiful gloss finish as the finish is metallic. In contrast, paper streamers have a slower drop.
Effect
To achieve the best effect, it is recommended to use the handheld streamer cannons in large spaces or outdoors where we have a large travel space. This launcher shoots streamers at a height of about 13 meters. It is recommended that the launch with the barrel be made diagonally since the streamers can unfold perfectly and take longer to fall.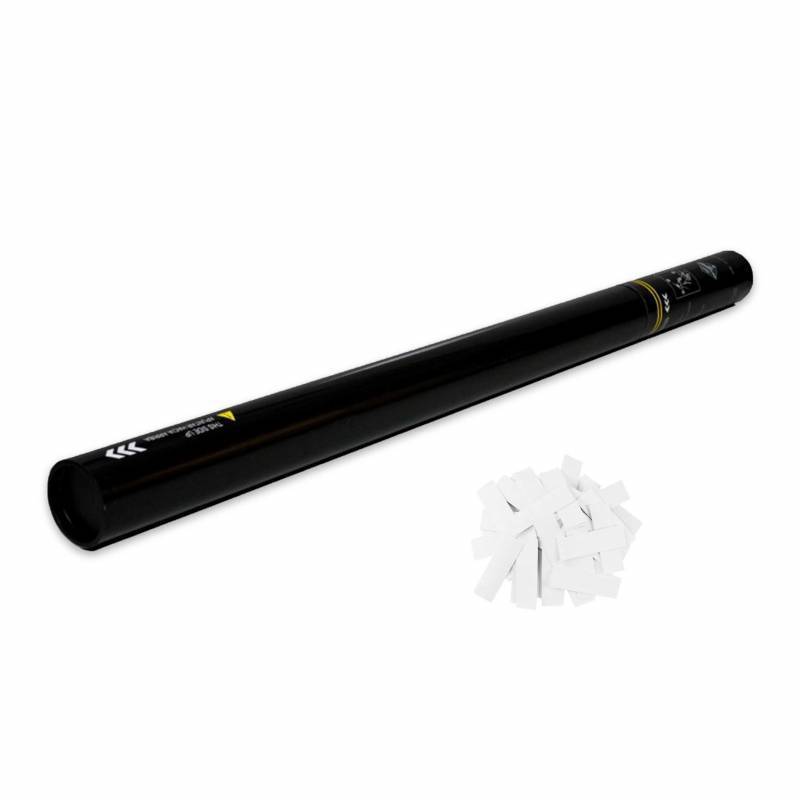 Data sheet
Pressure

2.0 Mpa - 20 bars

Streamers type

1.5 cm. wide x 10 m. long

Gas

Compressed nitrogen

Pack units

20

Material

Flameproof

Disposable

Yes

Product size

80 cm. long x 5 cm. diameter