Manual Butterflies Confetti Cannon 30 cm
The manual 30-centimeter butterflies confetti launcher is the perfect complement for the next occasion in which you want to obtain a highly visible visual impact in a small environment. Explore all the available options and choose the one that best suits what you are looking for.
Characteristics:

This model of butterfly confetti tube measures 30 centimeters long, being the smallest of all and having a shooting power of about 3/4 meters, which is why we will use it in small spaces. The amount of consumable it contains is 60 grams, you can choose it in two sizes, in different colours and being metallic or paper: explore all the alternatives and choose the one that best fits your event.

The confetti of butterflies is flame-retardant, does not fade and is for professional use, so we will be counting on a prominent effect that will adapt to many different situations. Therefore, we will be counting on a wide range of possibilities that we can use at the next party.

Recommendations for use:

The mechanism to use the manual confetti cannon is very simple: you just have to make sure not to difficult the shot of the consumable, remove the cap from the upper part and make a turn of the base. As additional recommendations, we must aim vertically or diagonally, ensure that the tube is not pierced or exposed to extreme heat (contains gas), raise arms, not point anyone with him and not support any part of the body . Likewise, it is necessary to emphasize that confetti launchers are for single use only.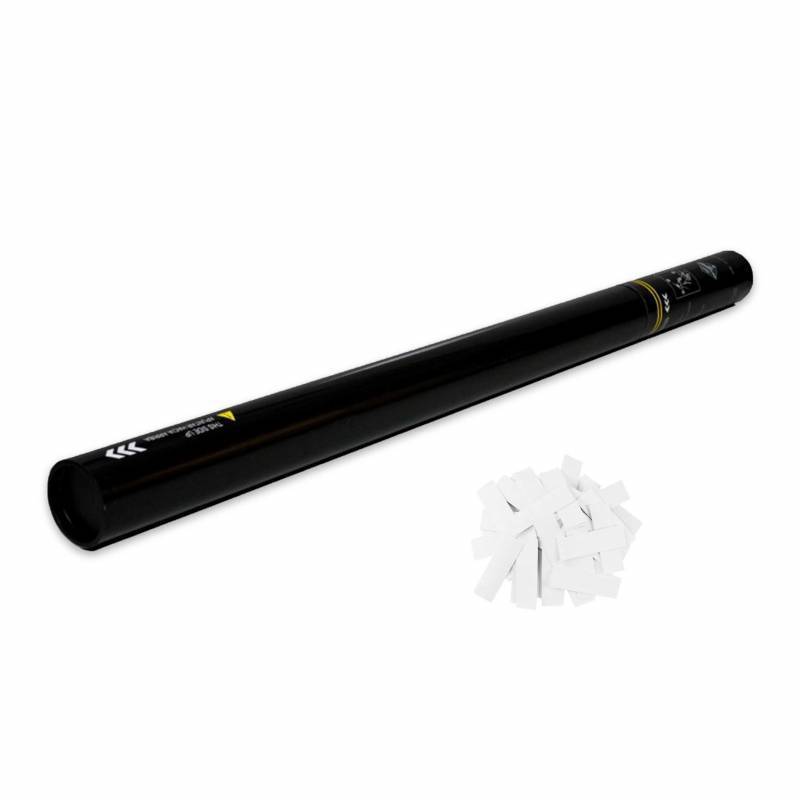 Data sheet
Certificado:

CE

Forma:

Butterflies

Presión:

1.8 mpa - 18 bars

Gas:

Compressed nitrogen

Material:

Brightness or tissue paper

Desechable:

Yes

Color:

Gold, multicolour, white, silver

Medidas producto:

30 cm launcher