50 cm. Handheld cannon (Confetti + streamers)
50 cm handheld cannon with rectangular metallic confetti + 0,85 cm metallic streamers. wide x 5 meters long. It is operated manually by turning the bottom of the tube.
Content
80 cm. handheld cannon loaded with rectangular paper confetti + 0,85 cm paper streamers. wide x 5 meters long. The material in paper finish has a slower fall when compared to the fall of the metallic, since it weighs less. Instead, the metallic finish has an aesthetically beautiful gloss finish.
Effect
To achieve the best effect, it is recommended to use the handheld confetti + streamers cannons in large spaces where we have a minimum of 8 meters in height between the ceiling and the ground. This launcher shoots the confetti at an approximate height of about 7/8 meters. It is recommended that the launch with the cannon be done vertically so that the confetti + streamers can unfold perfectly and take longer to fall.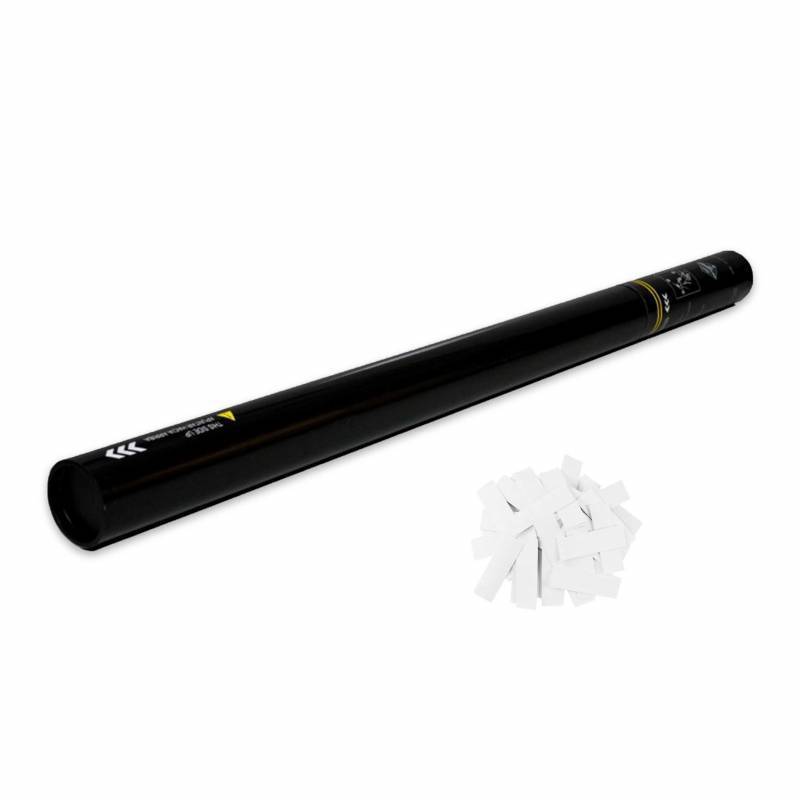 Data sheet
Pressure

1.9 Mpa - 19 bars

Streamers type

0.85 cm. wide x 5 m. long

Gas

Compressed nitrogen

Confetti type

Rectangular

Material

Flameproof

Disposable

Yes

Product size

50 cm. long x 5 cm. diameter
super bien
para repetir .
super bien
lo recibí en tiempo record creía que no llegaría porque tuve un problema en la forma de pago por mi parte, pero se soluciono y llegó a tiempo en 24 h. efecto super bonito con los dos colores. repetiremos seguro.
buen producto
se nota que el material es bueno, efecto logrado. Es cierto que es más caro que cualquier otro tubo estandar pero merece la pena.