30 cm. handheld cannon (Rounds)
Out of stock
30 cm. handheld cannon loaded with confetti in the form of rounds. It is operated manually by turning the bottom of the tube.
Content
30 cm. handheld launcher loaded with paper rounds confetti and / or metallic (available in different colors). The confetti in paper finish has a slower fall when compared to the fall of the metallic, since it weighs less. Instead, the metallic confetti has an aesthetically beautiful glitter finish.
Effect
To achieve the best effect, it is recommended to use handheld confetti cannons in large spaces where we have at least 3 meters high between the ceiling and the ground. This launcher shoots the confetti at an approximate height of about 5/6 meters. It is recommended that the launch with the cannon be done vertically since the confetti will rise higher and take longer to fall. However, we can also orient it diagonally to direct it towards the public.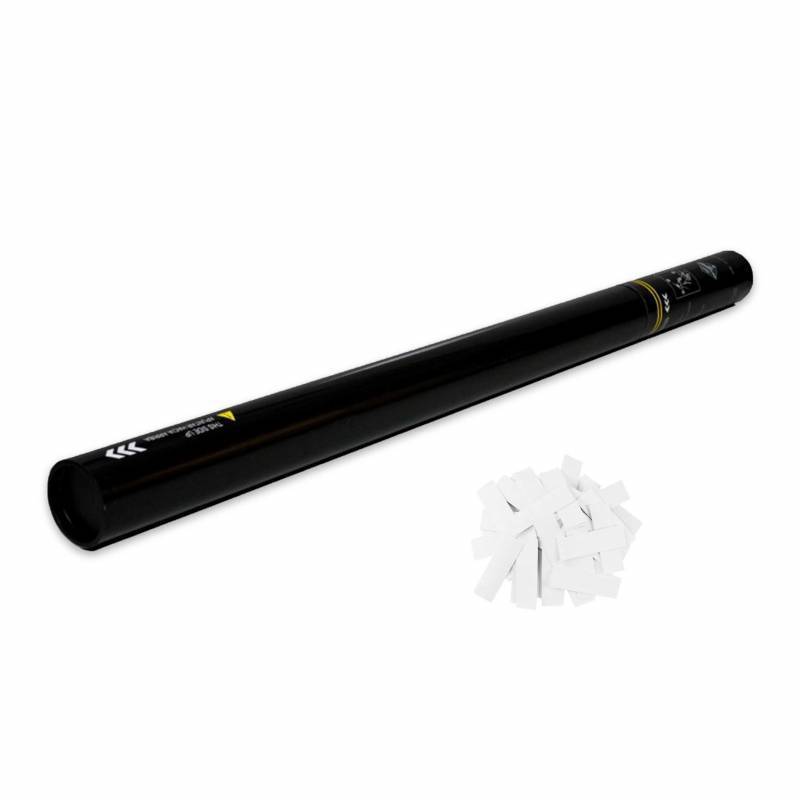 Data sheet
Pressure

1.8 Mpa - 18 bars

Gas

Compressed nitrogen

Confetti type

Rounds

Material

Flameproof

Disposable

Yes

Product size

30 cm long x 5 cm diameter