Manual Hearts Confetti Cannon 50 cm
Prepare your next event and bring a special air with the 50 cm manual hearts confetti launcher, which is pre-loaded and ready to use. Check the different colours and sizes and choose the one or those that best suit the result you are looking for.
Effect:

The hearts confetti launcher will serve to fill the environment with this consumable with a very simple method of shooting. Within the range of cannons, this is the medium model, so it will easily adapt to many different spaces. Depending on the type of hearts chosen, we must bear in mind that the effect will vary, being the paper the lighter one and the metallized one the heavier (but more colorful).

Generally, this type of kabukis are usually used in situations in which romanticism and love stand out as the driving threads of the event since, due to their shape, they are perfect for it.

Characteristics:

The hearts confetti can be chosen in 4.1 cm (for all designs) or in 5.5 cm (only for brightness) and the colours are: multicolour, red, pink, white, gold and silver. The range of 50 cm manual launchers is about 6-7 meters away, factor to be considered if we are going to use them in places where there is a roof.

To be able to operate the launcher, we will simply make a soft turn of the lower part with one hand while holding the upper part with the other. The confetti tube of hearts has gas inside, so we should not leave it exposed to the sun or any environment with extreme heat, we will never pierce it and, as an additional precaution, we will not aim to anyone at any time. Also, before making the shot, we must remove the plastic cap from the top.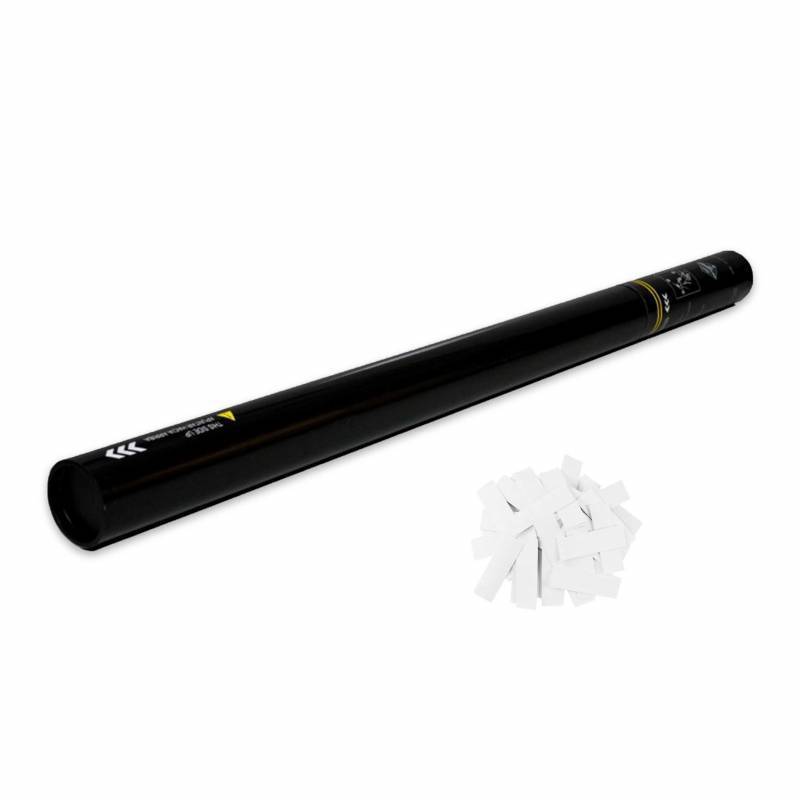 Data sheet
Certificado:

CE

Forma:

Heart

Presión:

1.9 Mpa - 19 bars

Gas:

Compressed nitrogen

Material:

Tissue paper o brightness

Desechable:

Yes

Color:

Pink, red, white, multicolour, gold, silver

Medidas producto:

50 cm long
gran producto: SORPRESA
muy bueno, colorido y divertido. Gusta y sorprende a tod@s. recomendable