20 handheld cannons 30 cm. (Paper streamers)
Pack of 20 30-centimeter handheld cannons with paper streamers, 5 meters long and available in different colours. The launcher is for autonomous use and does not require any additional systems to function.
Content

Pack of 20 handheld cannons of 30 centimeters with paper streamers of 5 meters long and 0.85 centimeters wide, to choose between different colours.

These streamers have a matte paper type finish and thanks to this their fall is very slow if, especially, we compare it with the metallized material ones.

Effect

In order to achieve a better effect, not only the length of the streamers themselves has to be taked into account: the cannon can shoot at about 2 meters. Therefore, adding the two distances we determine that the minimum space should be about 7 meters in total.

The firing is better done diagonally or horizontally and not vertically. The reason is because the "spider's web" effect that it produces is more showy when it is directed towards the public.

Functioning

This launcher does not require additional electrical devices to operate, it is for self-use.

The manual tube of 30 cm. of paper streamers with reference "106MS" is composed of two different parts:

    - The upper part where the streamers are loaded.
    - The lower part with the compressed air bottle that will later launch the streamers.

To be able to use it in safe conditions, we will not manipulate the launchers aiming at any person or at the face itself. Neither will we pierce them or expose them to sources of heat since they contain gas inside them.

Regarding to its use, we will remove the plastic or paper cover designed so that the streamers do not spill during transport, in addition to the safety band seal. Then, we will raise our arms to the maximum in the shot to use it in totally safe conditions.

With the left hand we will take the upper part of the launcher "106MS" and with the right hand the lower part that will serve to detonate the load.

The lower left has a small game that serves to activate the mechanism. We turn this part firmly with the right hand and the streamers will come out under pressure.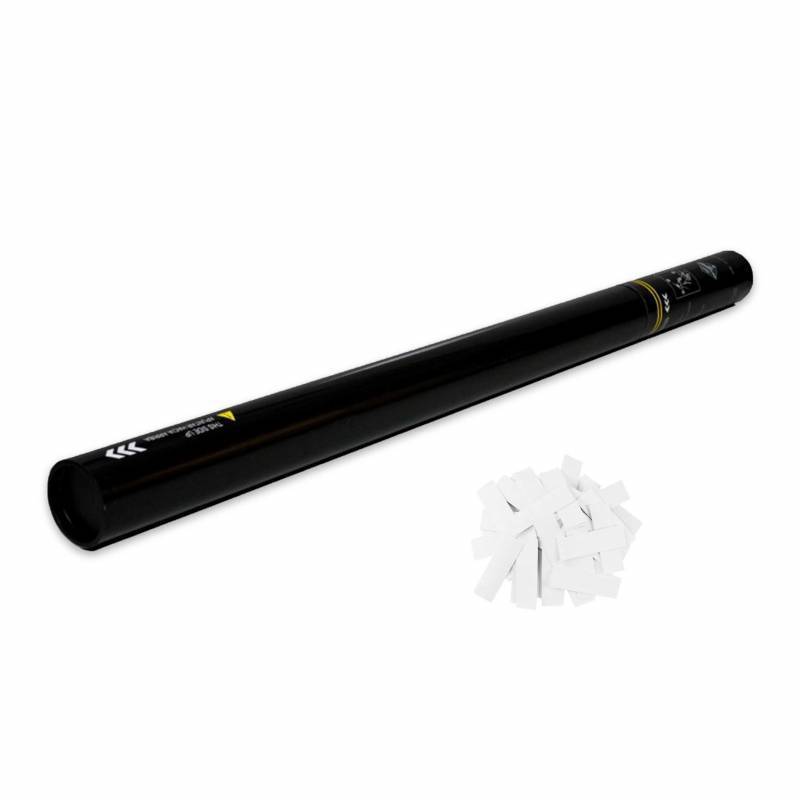 Data sheet
Certificado:

CE

Presión:

1.8 mpa - 18 bars

Tipo de serpentinas:

5 m x 0,85 cm

Gas:

Compressed nitrogen

Unidades pack:

20 tubes

Material:

Flame-retardant and doesn't stain

Desechable:

Yes

Color:

Wide range of colours to choose from

Medidas producto:

30 cm
ok
tudo ok, nada a assinalar.